After 82 hours of traveling, I arrived at the Takims Holidays office in Arusha 7 minutes before our fam group that I was hosting. (More at the end on how Delta screwed up my travel plans and Takims Holidays saved my trip!)
My amazing wildlife stats: 79 lions, 5 leopard sightings, 6 cheetah sightings plus 3 barely visible cubs hiding in the tall grass, 1 serval, 1 black rhino, multiple migration encounters, lots of elephants, many eland, topi, Coke's hartebeest, always too many impala, hippos, crocodiles, bat eared foxes and a plethora of birds. Tanzania has the highest concentration of wildlife in all of Africa which is why it's always an amazing, joyful safari experience!
Of those 79 lions, 23 were male lions and 2 pair of mating lions! I've never seen so many male lions in all of my safaris – I've gone on safari several years in a row and never seen 23 males, truly epic. One pair of mating lions were on top of a kopje in the Kogatende area; the 2nd pair on the ground in central Serengeti. If you love cats, you must spend time in the Serengeti.
So after those tortuous flights with minimal sleep, we departed from the Takims Holidays office for Tarangire National Park, one of my favorites. At Silale Swamp, my favorite spot in the park, the first lions we saw were 4 males. I'm only a birder in Tarangire where the birds are colorful and plentiful. A highlight was a baboon porn show where it seemed like every male in the troop had his pink appendage hanging out, some swinging it around….quite the interesting encounter. Thankfully all the Takims' guides I've traveled with have a great sense of humor – you'll have to imagine the chatter and hilarity from five females at that scene! Our home for the evening was the lovely Lemala Mpingo Ridge. Tents are spacious with outdoor tubs as well as outdoor showers. Vegetarian fare at the Lemala properties is always delicious.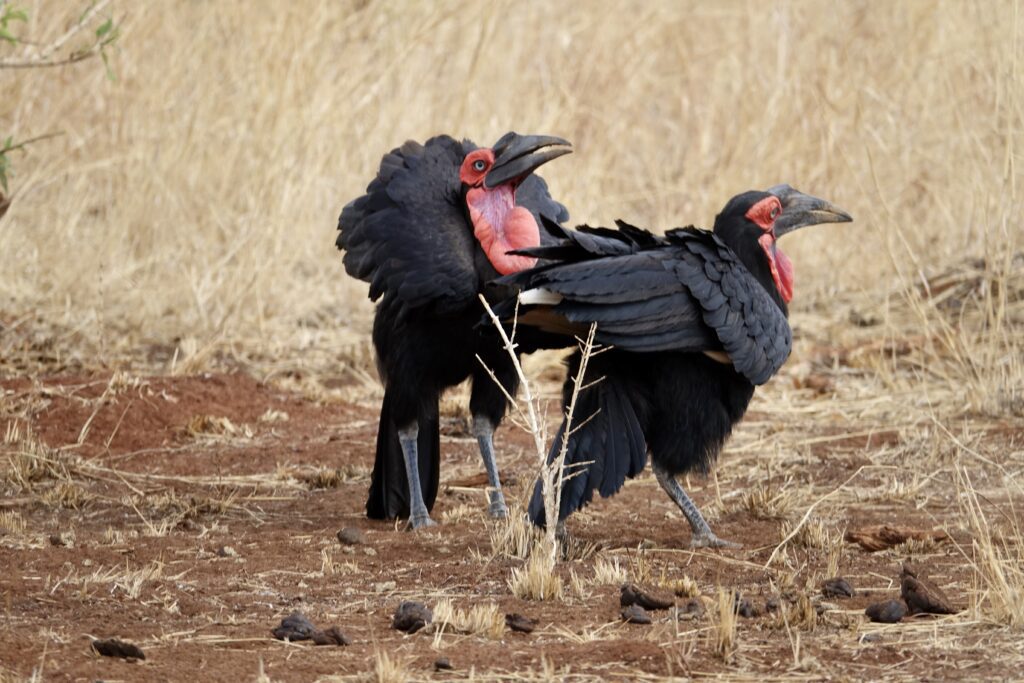 Our next night at Gibbs Farm was delightful – the bungalows are spacious with a double-sided fireplace that warms both the living area and bathroom. There's a large tub for soaking as well as outdoor showers. We enjoyed a village dance with guest participation. As most fam trips go, there's never enough time to enjoy all the many activities that are available.
We left early morning for Ngorongoro Crater, the world's largest caldera, where you will find almost all wildlife except giraffes. Hippos, flamingos, lions, zebra, elephants, lots of herd animals. The 2 lions we saw were so camouflaged that I'm in awe of how our guide spotted them. After leaving the Crater, we overnighted at Nomad Entamanu tented camp and enjoyed a delicious dinner with charming service. The highlight was the next morning's walk to visit their Masaai Boma.
On to the Serengeti, big cat heaven! Lions galore, a great leopard sighting, giraffe, elephants, cheetah, black rhino, hippos, zebra, wildebeest, Thompson and Grant's gazelles…wildlife is as endless as are the Serengeti plains. For fam trips, I try to arrange that we get to our overnight properties by 5pm so we can see the property in daylight and have a little time to enjoy the camp. On our way to Asilia's Dunia property another vehicle stopped ours. After a long conversation, our guide recounted the driver was lost and looking for a camp that had already relocated to a different location, many hours away. I felt sorry for the occupants – it's so important to work with a DMC partner who knows what's going on. Our guide said we had a choice – get to camp by 5pm or in the opposite direction was a cheetah and a black rhino, what did we want to do? Not a difficult decision! The rhino was far across the lake, but you could see it. The cheetah was lounging right on the beach for great viewing! At dusk we did get to Dunia which is the only all-female run camp in Tanzania at this point.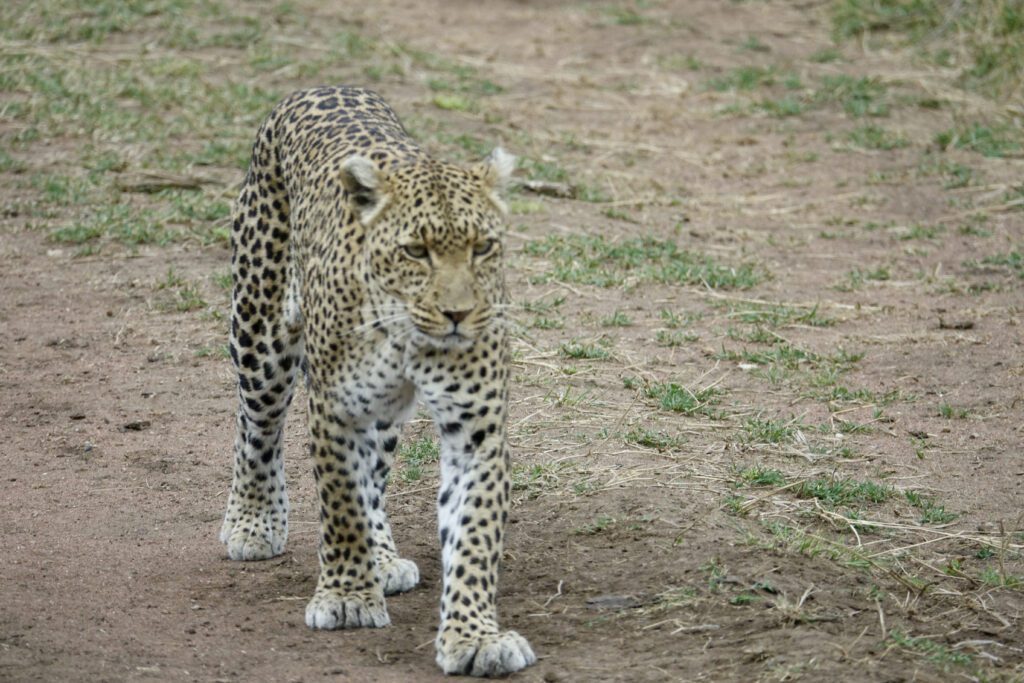 Our fam group's last stop was in Kogatende where we stayed at the stunning Nimali Mara for 2 nights. The bar built into the side of a kopje must be one of the most awesome bars in all of East Africa! Tents are spacious with soaking tubs and swinging day beds on the porch. It was late for any river crossings although we did see wildebeest on the north side of the river. I had our Takims' guide drive over the little Mara River bridge to the Kenya border about 15k on the north side of the Mara River. Many people think that the river is the border but in the Kogatende area, it's still Tanzania. Silliness ensued at the border because there were markers to climb. Later we saw mating lions on top of a kopje, more young spotted lions, many eland, topi, birds, zebra, mock-mating elephants. Even if it's not migration river crossing time, the wildlife is plentiful in the northern Serengeti. Late afternoon / evening rains cancelled our sundowner 2 days in a row so we had our drinks and nibbles at the awesome bar with great views.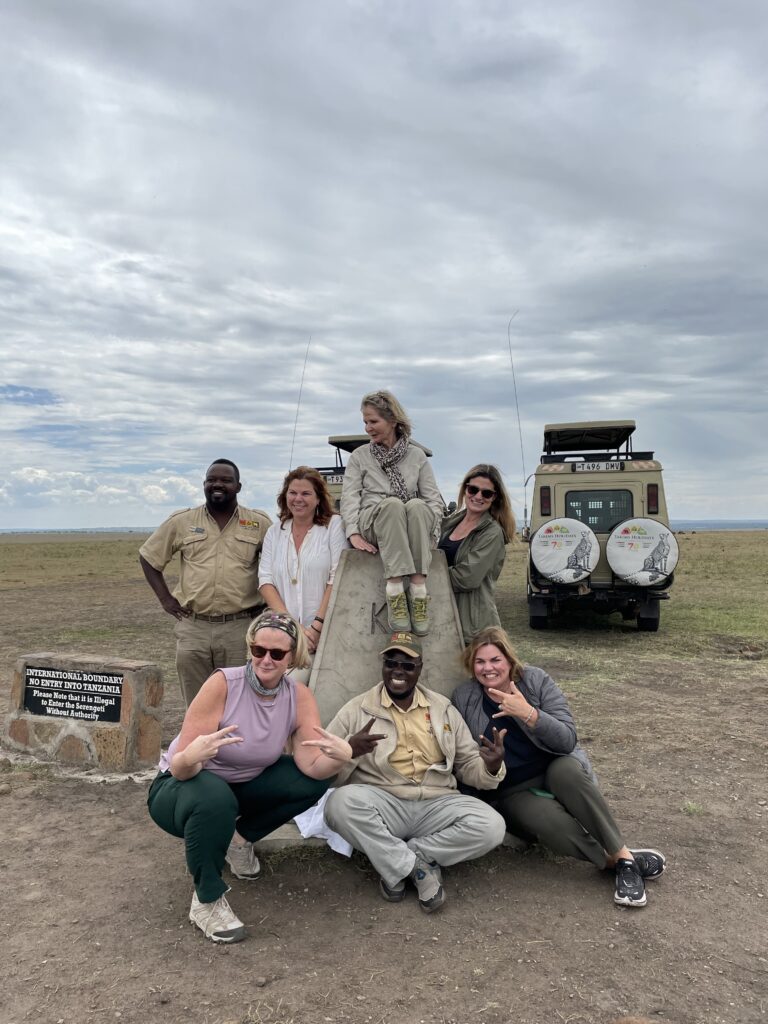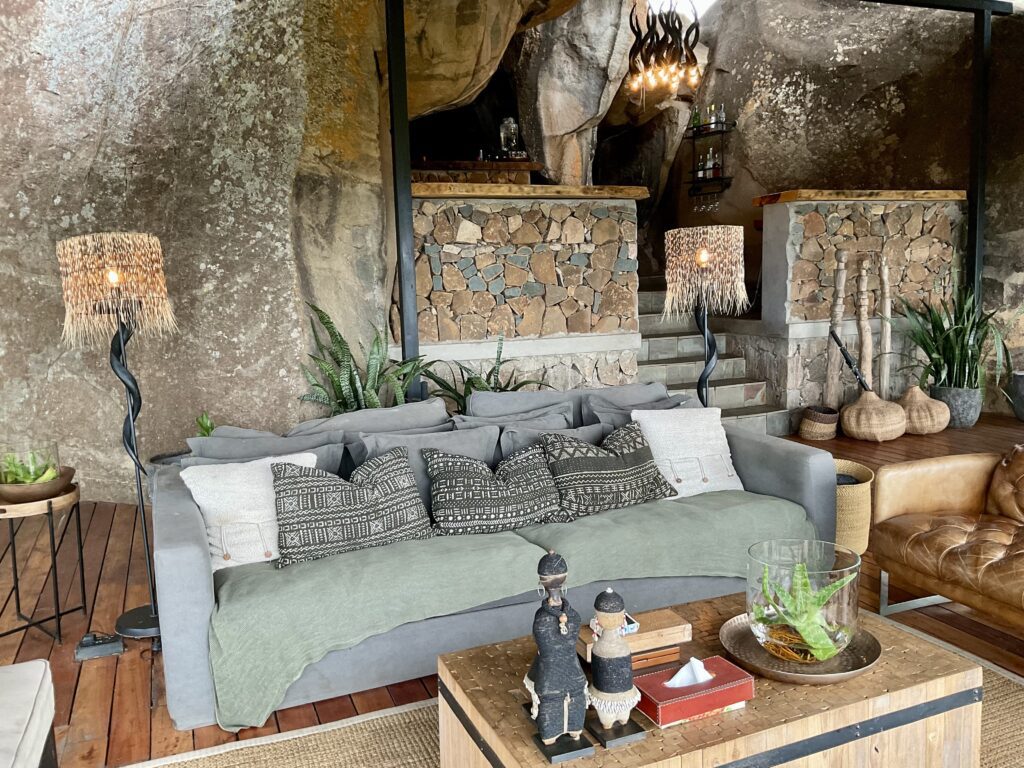 Our fam group flew back from Kogatende to Arusha and I went back to Central Serengeti to stay at Nimali's camp in the Makoma area. They're building a brand new, luxury camp up on the hill overlooking their current site. All the foundations are in place for a huge lounge, dining area and very spacious tents – the camp will be ready for June bookings. Cat sightings in the central area were crazy good: more mating lions, multiple leopard and cheetah sightings, more wildebeest, zebra (I'm obsessed with zebra that have circles and other unusual markings), secretary birds, and even a rock python wrapped around a few branches.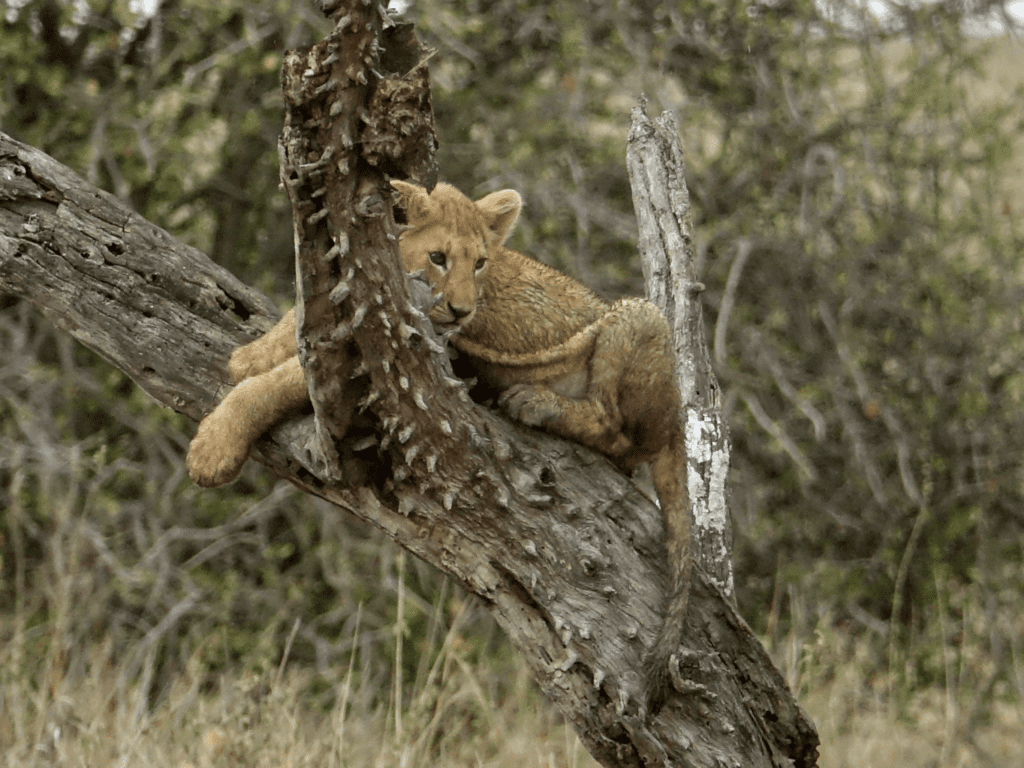 My last stop was back at Nimali Tarangire which is in its own conservancy within the Wildlife Management Area next to Tarangire. That means you can drive off road and do walking safaris as well as night drives in addition to going into Tarangire. The beautiful camp is built with tents overlooking a river bed. There's a new underground hide to view wildlife up close and personal while they're drinking at the waterhole. I was unable to finish my breakfast as I kept running to the hide to take photos! Within the next few months, the brand new star bed will be completed which will offer a unique and amazing experience to sleep under the stars. This was my 4th stay at Nimali Tarangire – the camp staff is lovely and the food delicious! We had a lovely sundowner – camps always want you to arrive after set-up but I want to see how one of their crew hung the lights and plants!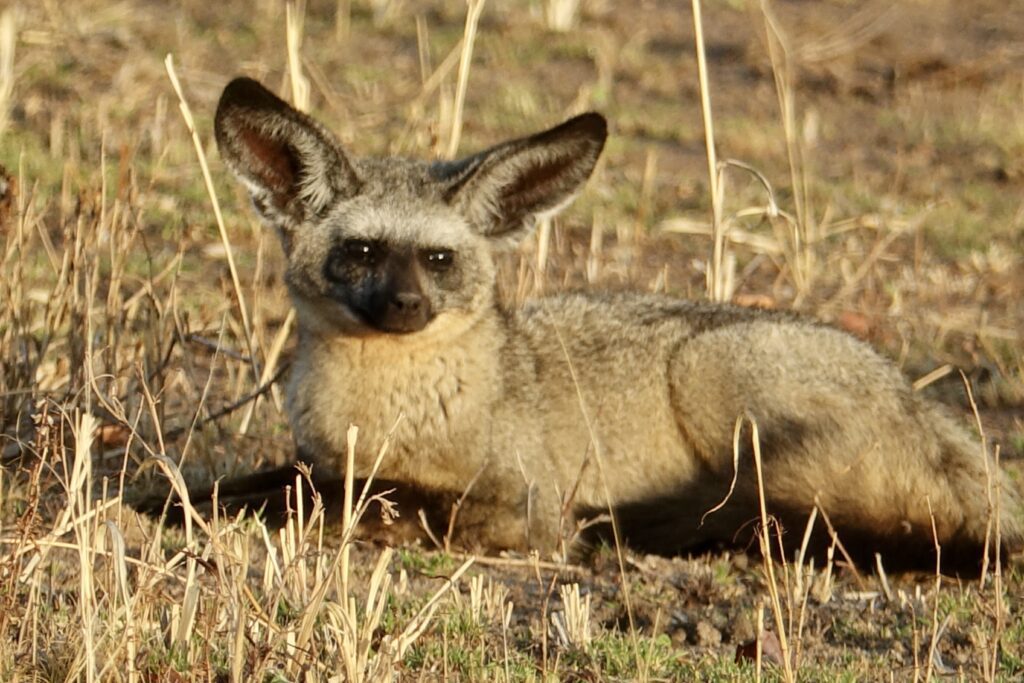 How Takims Holidays saved the day: My Delta flight out of Denver was delayed and I missed my connection in Atlanta to Amsterdam then to JRO on KLM.  Delta emailed they would rebook me on the next flight to AMS which they did not.  After hours at the Sky Club and on the phone with the "elite desk", there was no way to get me to JRO before Monday night either through London, Paris or Amsterdam – all flights were booked. I could get to Dar es Salam before Monday but Delta wouldn't  book that as they have no partner from DAR to JRO.  Early morning WhatsApp calls ensued between Tehsin Takim and me.  He said get to DAR, there's a 5am flight to JRO which will get you in time for the main safari.  After another hour plus on the phone with Delta, I insisted they rebook me to DAR which landed at 11pm Sunday night.  Tehsin arranged for VIP meet and greet service – I was whisked through customs and immigration to a 'secret' 24hr lounge at DAR.  I was able to shower, stretch out on a sofa, have a bite then at 3:15am was escorted to the domestic terminal, checked in, landed at JRO, was met by my Takims' guide and made it 7 minutes before my agent group.  It's crucial to travel with experts on the ground! By the way, months later, still waiting on Travel Guard to reimburse the extra flight from DAR to JRO as Delta refused. February 6, 2023 – Travel Guard did reimburse me for the flight!
I am proud to represent Takims Holidays and Nimali Africa.
kiki paris / nov, 2022