Adventures in Ecuador + the Galapagos
I was excited to travel with my new DMC supplier, Via Natura, and travel to Ecuador for the first time. It's a shorter flight from the States – their currency is the US dollar and they use the same adapter making travel easier. Definitely book Via Natura's VIP service as your clients will appreciate airport assistance.
Quito
I started my trip here and did a fascinating excursion of this picturesque, charming city. I stayed at Plaza Grande Hotel right on the square where the presidential palace is. Quito is the 2nd highest capital city in South America and one of the most beautiful. The Church of San Francisco is a famous destination and once hosted one of the first breweries in South America. You can still see some of the original brewery tools and have a beer. We had special permission to photograph the La Compañía de Jesus church which is incredibly beautiful. I love local markets so we did a detour to a local market where some of the indigenous women do healings with local herbs and flowers. I had a partial healing which restored my energy levels. Via Natura had planned a cooking class with their marketing executive, my fabulous guide, and several members of the Quito Tourism Board. We cooked a local potato soup, a 'spinach meat' for my dish and delicious dessert with fruits I'd never heard of and melted Ecuadoran chocolate! It was great fun and a wonderful way to experience local foods, customs and interact with locals. The rest of my day was spent doing hotel site inspections. Via Natura books a combination of luxury properties ranging from historic to Relais & Chateaux and small, boutique hotels. Thank you to Plaza Grande Hotel and the Hilton downtown for hosting me.
Galapagos
It's been on my bucket list forever so I was thrilled to finally visit aboard Via Natura's 4* yacht, the Monserrat. With 10 cabins, I called one of the 6 above deck home for 4 days. Each cabin has its own HEPA filter and air conditioner. There are 3 different outdoor spaces, a large indoor lounge, bar and dining area. The food was quite good and the vegetarian fare was surprisingly delicious with many different kinds of veggie faux meats for every meal – I was blown away! Snacks and a drink awaited us after every excursion and we had a lunch ceviche preparation on the top outdoor deck. The talented chef substituted hearts of palm and chocho beans for my vegetarian ceviche – it was delicious! The crew is friendly, helpful and they work hard. Our 2 guides were knowledgeable and lots of fun.
The excursions, both land and water, are amazing! Sadly I only had time for 3 nights / 4 days on the Monserrat but each day is filled with adventure. There are wet and dry landings for the various island walks and snorkeling was mostly done from zodiacs – there is a good assortment of snorkel equipment to choose from and wetsuits on board for rental. The wildlife is incredible from giant tortoises to different iguanas, so many birds and the aquatic wildlife is abundant. Sea lions play with you under water, you will snorkel with white tip reef sharks, sea turtles, all kinds of colorful fish, sea urchins, hundreds of large star fish, and eagle rays. I had a plastic cover for my iPhone but the underwater photos did not take which was extremely disappointing. The Galapagos might have made me a birder? Blue footed boobies! Male frigate birds with their puffed up red throats! Greater flamingos!
Guayaquil
This port city is larger than Quito and at sea level is hot and humid. Ecuador is famous for its chocolate and my chocolate hacienda tour at Hacienda El Castillo was fascinating. The cacao plantation also housed a mango grove, and who knew there were 5 different kinds of mangos? Our guide split open 1 of each and you could taste the difference, especially the one that is imported here. We saw both kinds of cacao trees, how they graft plants, ferment beans, dry them and how chocolate is actually made. Back at the hacienda, you will have the opportunity to make your own bars with ingredients you like. I made 70% dark chocolate with sea salt bars and unfortunately have devoured all of it.
Thank you to the Hotel del Parque, a Relais Chateaux property for hosting me the 1st night and Hotel Oro Verde downtown for my 2nd night.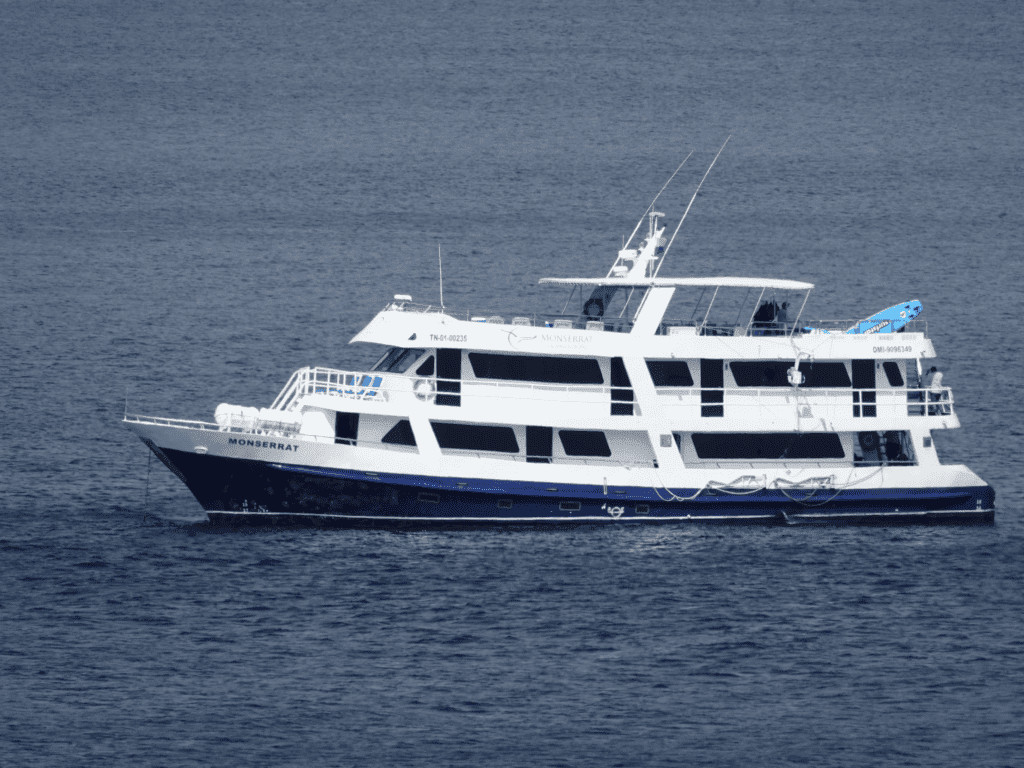 Via Natura is headquartered in Guayaquil with offices in Quito and Cusco, Peru. This 2nd generation, family owned and managed DMC is an expert in planning unique experiences for your clients. Whether your clients would enjoy shaman experiences in the Sacred Valley or healing experiences in Quito, private chef meals in stunning locations, chocolate, wine or Pisco experiences, they know the best options based on your client interests. Should your clients want a small, luxury catamaran or yacht in the Galapagos, Via Natura can book those options. If your clients want a great value 4* yacht, the Monserrat is great fun with kayaks, stand-up paddle-boards and snorkeling gear.
There's so much more to do in Ecuador and Peru – let Via Natura be your guide!
kiki paris / november, 2021