Three Glorious Weeks in Tanzania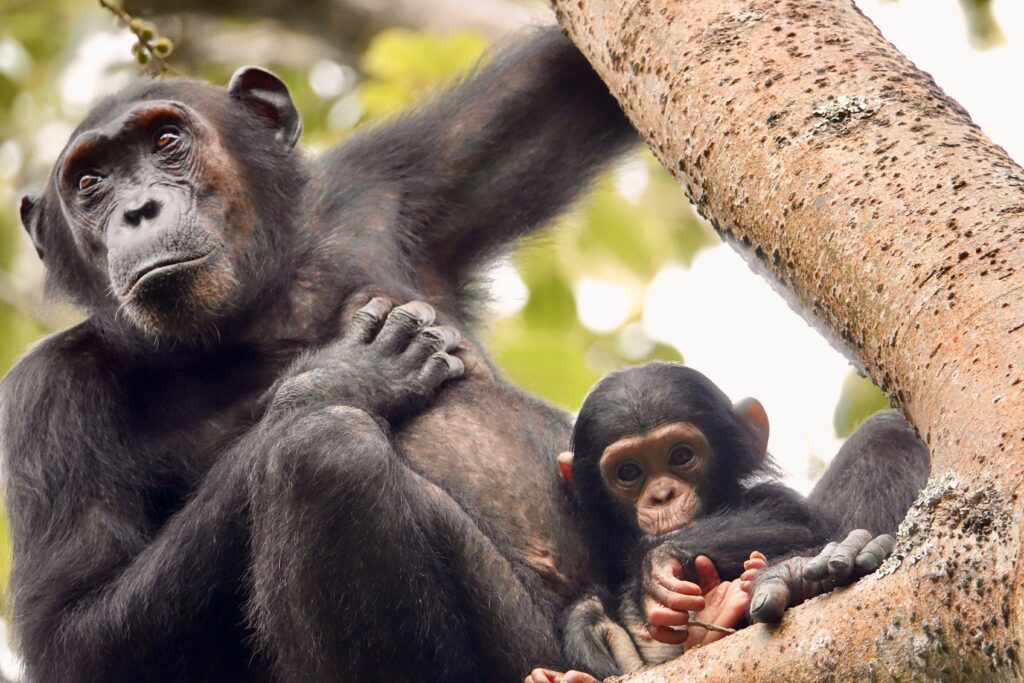 October, 2021 would be my third trip to Tanzania -November, 2020 and February, 2021. I was anxious to get back to the bush during the ongoing pandemic. My supplier, Takims Holidays, planned this trip so that I could finally explore western Tanzania where I'd never been in all my many years of safari going.
Katavi National Park
As the least visited park in Tanzania, you'll find Katavi wild with not-so habituated wildlife and very few vehicles – it's like having your own personal national park. It might be an entire day before you see another vehicle. October was quite hot, the grasses brown but the trees were green. There's a low running river so water is plentiful and wildlife is spread out. "It's a quiet morning in the bush" you might hear yourself think before finding the elephant herds, many giraffes, hundreds of hippos, a plethora of birds and hundreds of banded mongoose. We did see lions almost every game drive and an incredible scene not even our safari guide had ever witnessed: about 70-80 crocodiles feasting on a dead hippo in the shallow river bed. It was truly a gross "train wreck you couldn't look away from" as the crocs were crawling over each other vying for their bite and a couple of crocs that had crawled inside the hippo and you could see them poking through the belly.
If you google Katavi or speak with someone who's been there, you might be scared off by tales of tsetse flies. As someone who is typically the last person bitten by bugs, I did not find it to be nearly as bad as the 'scare stories' I'd heard. For the first time in all my safaris, I did spray my clothes and carry a safari hat net just in case. Better to be prepared than not. Vehicles burn elephant dung which also keeps them away.
Many thanks to Mbali Mbali for hosting us. You'll find their Katavi tented camp to be a solid 4* with one of the loveliest staffs I've encountered at any camp! Great shower pressure with plentiful hot water and comfortable tents that did need fans. (We passed that along to the owners who said that would be taken care of.) The dining and common areas are comfortable with wifi. My carnivorous friends liked their food more than my vegetarian fare. While it was good and plentiful, it was all carbs and veggies with minimal protein, a common plight while traveling as a vegetarian.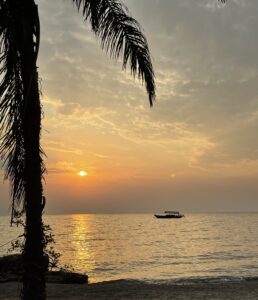 Mahale National Park
Only a 40 minute flight from Katavi, you land at the air strip and board a shaded dhow for the hour plus trip to the beach camp. The boat ride could be longer depending upon what you see and how long you stop for bird and monkey viewing. Chimp trekking was quite difficult on the first day and subsequently easier on days 2 and 3. We took a dhow trip into the tributaries for birding and there are other activities to enjoy including lounging on the beach in between chimp trekking. The chimp babies were so much fun to watch as they were very playful and amusing.
Again many thanks to Mbali Mbali for hosting us. The tents are spacious, beautifully decorated, with double vanities, great shower pressure and abundant hot water. It was divine to listen to the lapping waves as you drifted off into a sound sleep. Again, one of the loveliest of staff personnel of any camp. Vegetarian food was the same as Katavi but when I mentioned beans as a great source of protein to the owner, they appeared at the lovely beach braai. The dining and lounge areas with good wifi are comfortable and face the lake for great viewing.
Tarangire National Park
Tarangire is one of my favorite parks although I have to admit the tsetse flies were the worst I've experienced here. It was also drier than I've ever seen. Still the wildlife is incredible – great elephant viewing, lions, cheetahs, birds, zebra, kudu, hyena, banded mongoose, ostrich, 1 leopard in the bush.
A thank you to Nimali for hosting us – lovely tents and common areas that overlook the water hole where 'bush tv' was playing all day long – the channel changed from elephants to zebra, warthogs and other antelope. The staff is attentive and there's a new chef who is quite talented. This camp is outside the park in a conservancy so you can arrange for walking safaris which is what I'd recommend on day two, after your first full day in the park.
Burunge Wildlife Management Area
Chem Chem is located on the Lake Manyara side of this conservancy and is an exceptional camp with beautiful tents and multiple dining and lounge areas, great food (there's a separate vegetarian menu!) and lovely, attentive staff. You can do walking safaris with stunning sundowners overlooking Lake Manyara, cool bush breakfasts and visit non-commercial Masaai village (there is nothing to buy here) and spend time with the chief to learn more about his community. While I'm generally not a fan of school visits, the one we did was fun as the kids had to practice their English to ask us questions and answer ours. Thank you to Chem Chem for our lovely stay here.
We did site inspections for Forest Chem Chem and Little Chem Chem, both on the Tarangire side, just outside the national park so wildlife viewing is better here. Both camps are beautifully appointed like the main camp. When you stay at one, you can visit the other locations and do cultural visits or game drives.
Kogatende
Up north for the amazing migration river crossings! They are one of nature's wonders and an event to behold. We saw 2 incredible crossings and the tail end of a 3rd one. Sadly the migration camp we stayed at I no longer represent as they did not come close to delivering the same quality, luxury experience as my experience at Ndutu. Plus they were 2 hours away from the river which makes for a long day driving back and forth. Forgetting the disappointing camp experience, wildlife viewing in the Serengeti is fabulous as were the river crossings, lions, leopard, cheetahs and all the other wildlife.
Arusha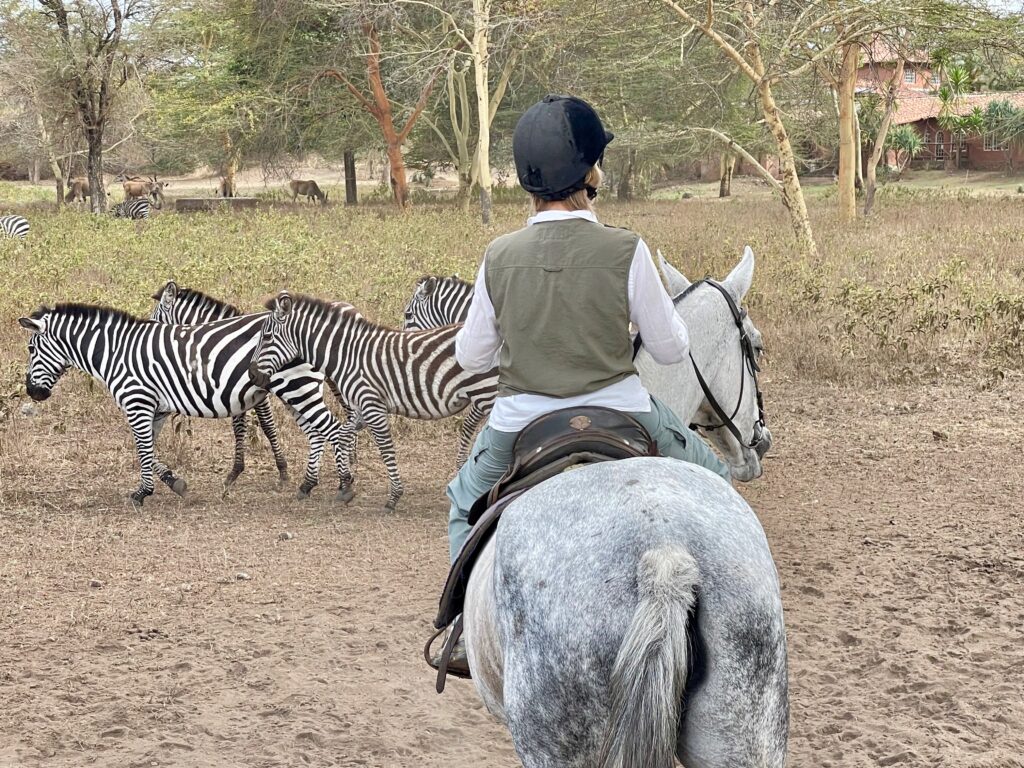 Did you know that you can go to Arusha National Park for a very different, more forested safari experience? While in the park you can canoe or hike with a guide and ranger. In Arusha, you can also play golf or ride horses in Dolly Estates. The horseback safari was cool as they let the horses graze with zebra, kudu, wildebeest and eland. Subsequently the wildlife are habituated to horses so you can get quite close on horseback! Did you also know that you can do private charter flights around Mt. Kilimanjaro? Takims Holidays can plan many different activities including coffee plantation tours should your guests want to spend a day or two in Arusha before or after their safaris.
Thank you to Safari Golf House for hosting us in Arusha.
Testing
Tanzania has multiple PCR testing sites throughout the country, including Zanzibar. It's efficient and results come back in time for your international flights. Again this is my 3rd trip during the pandemic and I, and my travel companions have all tested negative to get on the flight and then upon returning home. I will alert you to issues I've had for PCR testing in the US. Some test results now stipulate RNA-PCR, RT-qPCR or NAAT so make sure you ask at the time of booking what the results will come back as and make sure that is acceptable to the destination country and your airline.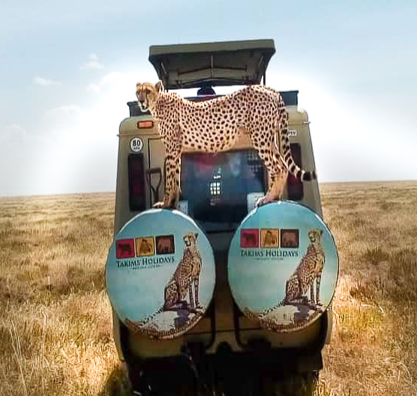 Antigen testing at JRO was efficient upon landing. Make sure your health declaration form is either printed out or you have the QR code on your mobile device. Takims Holidays can walk you and your clients through all the requirements and test reservations. Be prepared for constant changes as it's the nature of international travel these days.
kiki paris / october, 2021